BORDEN RADIO COMPANY WWW.XTALMAN.COM
OLD STYLE REPLICA BATTERIES
*******************************************
#6 DRY CELLS and 45 VOLT "B" REPLICA BATTERIES!!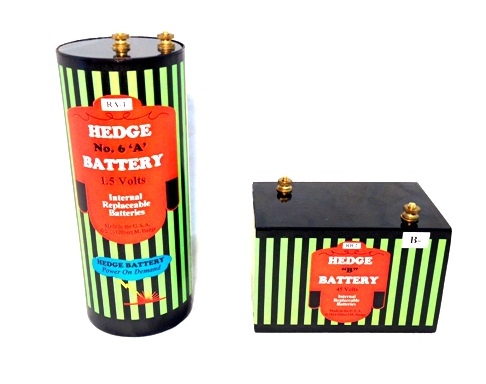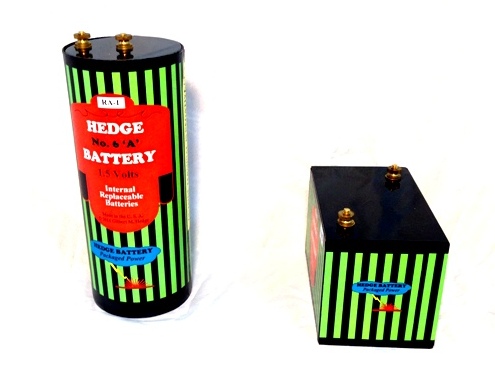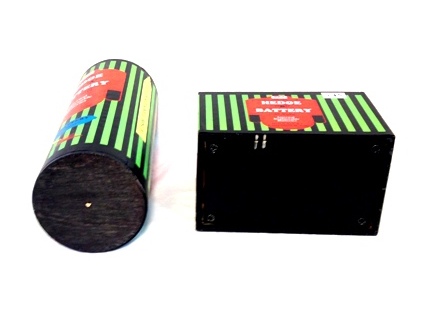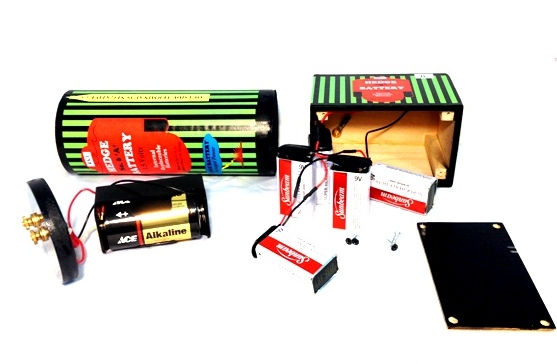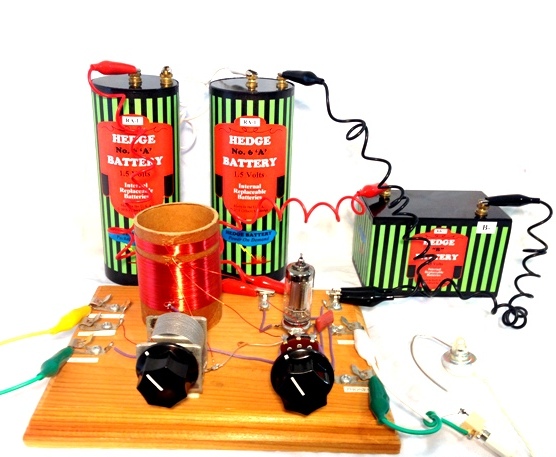 Newly made High Quality Old Style Replica Batteries!! Nationally recognized Radio Historian Gilbert Hedge, makes us these beautiful Hand Made in U.S.A., replica #6 Dry Cell "A" Batteries and 45 Volt "B" Batteries. These will make your old radio project appear to have the correct old style batteries. The 45 Volt "B" Battery is made from wood and contains 5 each 9-volt batteries to give 45 Volts. The #6 Dry Cell is made from heavy aluminized cardboard and wood and contains one modern Alkaline "D" Cell which has more power and lasts longer than the original #6 dry cells. High Quality parts are used throughout. They perfrom excellently with our Armstrong One Tube radio and they add tremendously to its vintage appearance. They are extremely well made and are very rugged. We guarantee them to perform as advertised. Batteries are not included.

Replica #6 Dry Cell "A" Battery $29.95 each
Replica 45 Volt "B" Battery $29.95 each
*********ARMSTRONG SPECIAL!!!!*********
TWO #6

Dry Cells and ONE 45 Volt "B" Battery Only $84.95 for All Three Batteries!!!!
*********THATS A SAVINGS OF $5.00!!!!*********
*****************************************
All Borden Radio Company products are sold plus U.S. Priority or First Class shipping according to your Zip Code plus $2.00 handling in USA. Please email us your address for the cost of shipping.
How To Order
1. For Mail Orders : Email us and tell us what you want to order and we will reply with your total including shipping & handling and our mailing address.
2. For Credit Cards: Email us and tell us what you want to order and we will reply with your total including shipping & handling. Then click on the PayPal logo below and follow their simple instructions for sending money. You will need our PayPal address. Our PayPal address is wb5rex@earthlink.net
(outside U.S.A. please email for shipping cost)
EMAIL wb5rex@earthlink.net
(Last Modified 07/02/2017)