BORDEN RADIO COMPANY WWW.XTALMAN.COM
*****************************************
WE NOW HAVE A REPLACEMENT FOR THE RADIO SHACK AMPLIFIERS!!!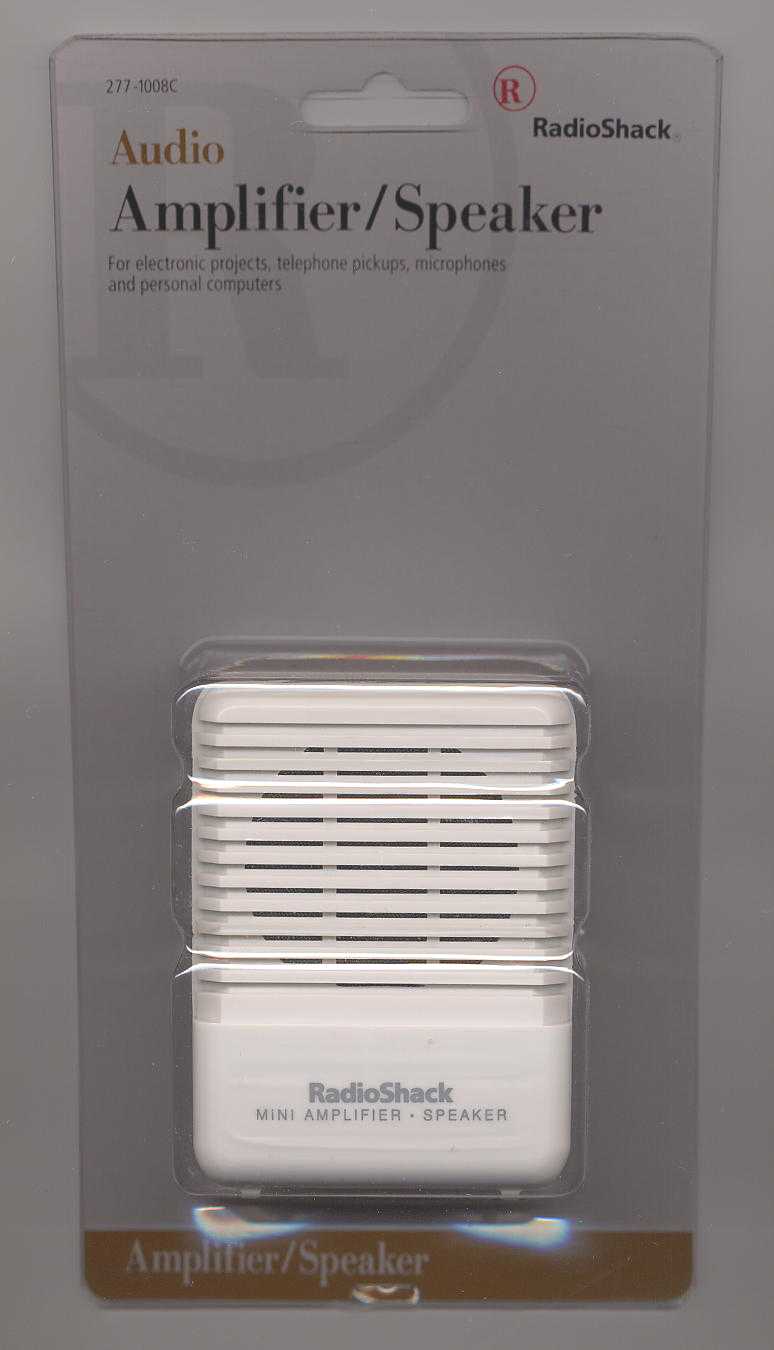 The Lisheng LH-380 is a ready-to-use mini amplifier with built-in speaker. 1/4 inch input jack and 1/8" (3.5MM) output jacks. These amplifiers have a high impedance input and low impedance output. They work wonderfully with our one tube set, crystal set, and foxhole radio. Perfect for science fairs because they allow everyone to listen to your radio project. These amplifiers are so powerful that they allow you to hear signals that are too weak to hear with headsets alone. The low impedance output can be connected to an external speaker, or use the built-in speaker, or connect low impedance earphones like the inexpensive modern headsets available today. Input impedance 5K ohms. Output impedance 4 to 32 ohms. Power output is 1.3 Watts. Frequency response 100 HZ to 10 KHZ. Powered by a regular 9 volt battery which is included or external 9 VDC adapter which is not included. We recommend that you also buy the input cable described next for connecting this amplifier to your project radio. We like these amplifiers so much that we had these amps made in order to make them available to our customers.
$21.95 each
*****************************************
6-FOOT SHIELDED CABLE with 1/4 INCH PHONE PLUG And Tinned Leads for connecting the SPEAKER-AMPLIFIER to YOUR RADIO PROJECT!!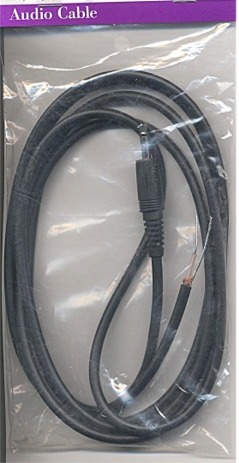 Ready-to-use shielded cable that is perfect for connecting your crystal set, one tube set, or foxhole radio to the Amplifier described above. 1/4 inch plug on one end for the amplifier connection and tinned leads on the other end for connecting to your radio's fahnestock clips. We recommend that you buy this input cable if you purchase the amplifier.
$4.95 each
*******************************************
All Borden Radio Company products are sold plus U.S. Priority or First Class shipping according to your Zip Code plus $2.00 handling in USA. Please email us your address for the cost of shipping.
How To Order
1. For Mail Orders : Email us and tell us what you want to order and we will reply with your total including shipping & handling and our mailing address.
2. For Credit Cards: Email us and tell us what you want to order and we will reply with your total including shipping & handling. Then click on the PayPal logo below and follow their simple instructions for sending money. You will need our PayPal address. Our PayPal address is wb5rex@earthlink.net
(outside U.S.A. please email for shipping cost)
(UPDATED 04/19/2017)
EMAIL wb5rex@earthlink.net